Yellow-bibbed Lory

Dolly, the new female yellow-bib, on the food dish. Her plumage with red feathers amongst the black on top of her head, incomplete yellow bib, yellow tips to some of her wing feathers and rather fuzzy black patches at the neck, all combine to give her a rather shabby appearance.
Otherwise she is 100% Yellow-bib, extremely friendly and full of character. Eating is her main preoccupation accompanied with much excited chattering.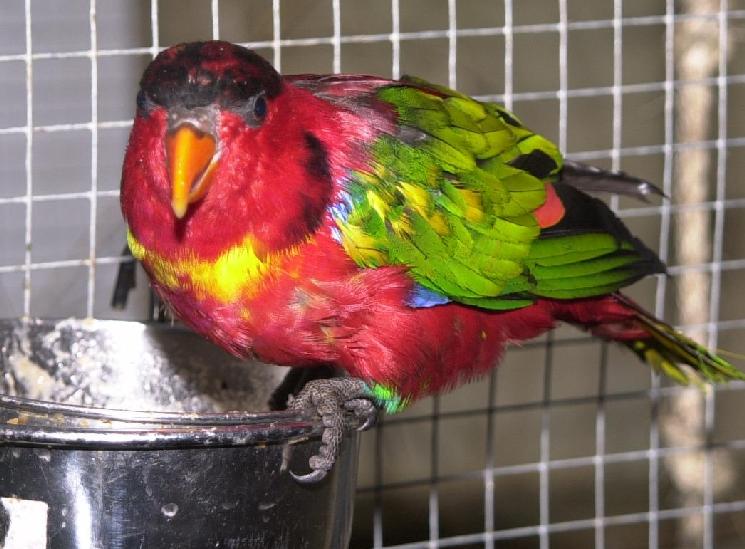 Head inside food bowl. This shows the mixed red/black plumage down her back and the strange yellow patches in her wing feathers. The yellow-bib characteristic light blue/silver at the top of the wing is clearly seen.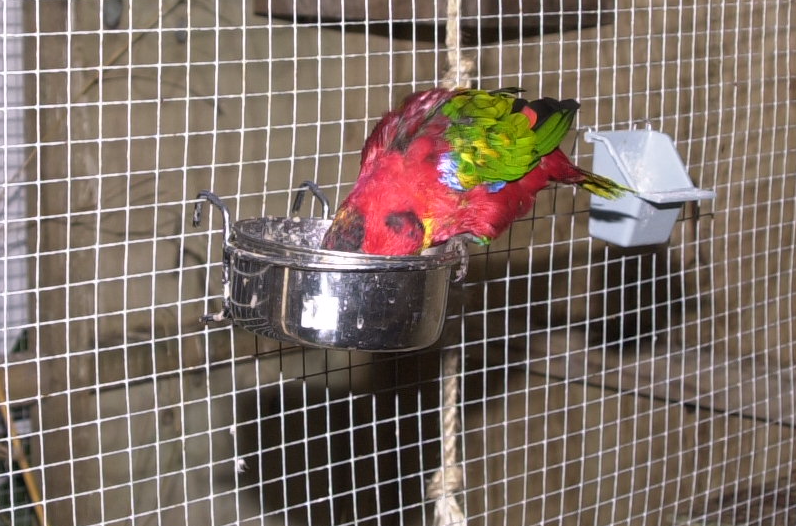 ---
Page owner: <dgd@kcbbs.gen.nz&gt

Last modified: 12 July 2000