Olive Scaly Breasted Lorikeet
---

Olive on a nice warm afternoon, shadows of the avairy wire on his back. Note the nice clear eyes and richly coloured beak. He is watching closely as the camera is getting a bit too close to the nestbox.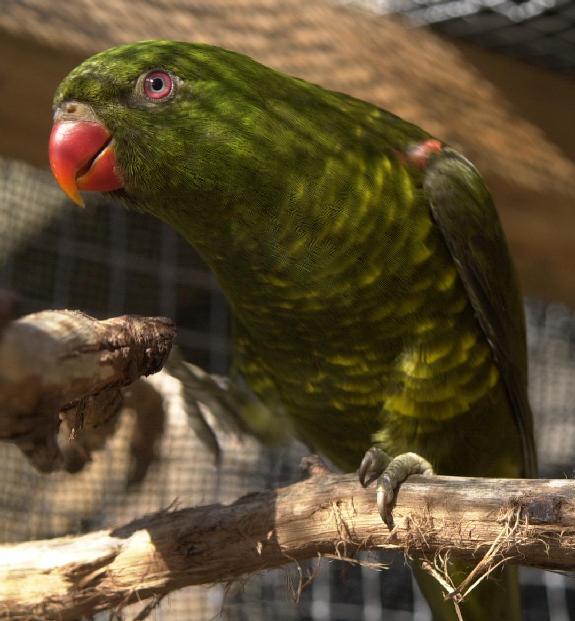 ---



contact us .

Page owner: <dgd@kcbbs.gen.nz&gt

Last modified: 5 May 2000.