Cinnamon Scaly-breasted Lorikeet
---
A nice image of the cinnamon scaly, now ten weeks old and fully developed with adult plumage. The lighter (lime) green and yellow plumage is quite clear as well as the white feet and toenails. The wing flight feathers are edged a pale brown colour and there is slight tinges of red on the head and chest.
---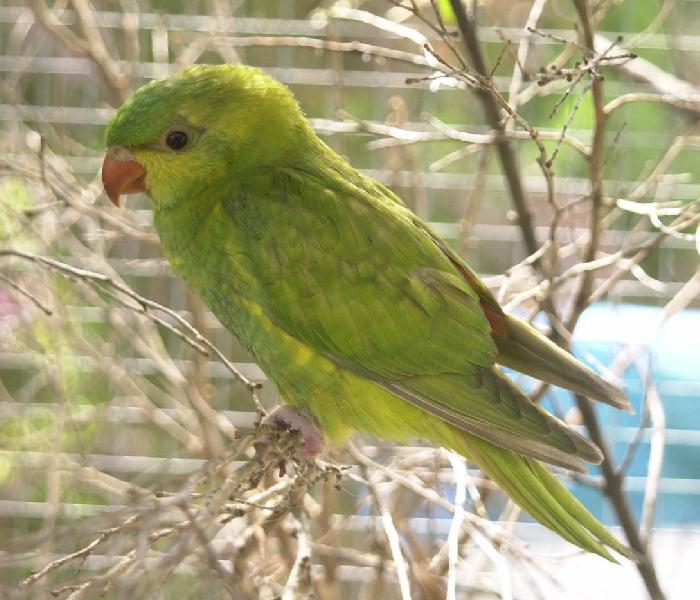 ---



contact us .

Page owner: <dgd@kcbbs.gen.nz&gt

Last modified: 26 December 2001.