Lory MPG files (video and sound)
---
We have available several MPEG movie files of lories and lorikeets, these are in the internet minimum size video/audio standard
Video: MPEG-1, 160 X 120, 29.97fps
Audio: 44.1Khz, 16bit, Mono
These run from 45 seconds to several minutes. Additional movies will be added as these are edited and programmed.
Juvenile musk lorikeet then cinnamon scaly lorikeet having a bath
10.1MB
Scaly-breasted lorikeets, Green, Grey/Green and cinnamon mutations, and a juvenile musk lorikeet. There are two cinnamon mutations here with quite different plumage, one is much more yellow with sparse very light green patches on head and wings, the other is an overall lime green with green over most of the yellow plumage. Compare these cinnamons to the normal green and grey/green (olive) scalies.

5.8MB

9.3MB


---
Below are several 15 second 320 X 240 unedited MPEGs, all 1.33Mb Kellie with a hybrid olive Scaly/Musk
Pair of red-collars and several musks eating buscuit crumbs
Red collar
3 week Rainbow Lorikeet
Olive Rainbow Lorikeet
---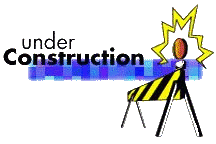 <![if !supportEmptyParas]> <![endif]>
<![if !supportEmptyParas]> <![endif]>
Contact us
<![if !supportEmptyParas]> <![endif]>

If you would like to contact The Lory-Link please send email to

Kellie Stewart (arawa.aviaries@xtra.co.nz)


If you are in New Zealand and would like to find out more about meetings and subscribing to the Lory-Link newsletter then you can phone Kellie on AUCKLAND (9) 827-3604 or Fax AUCKLAND (9) 358-0059 .

<![if !supportEmptyParas]> <![endif]>
Last modified: 7 April 2002.