Cisco 3640 and 3620 routers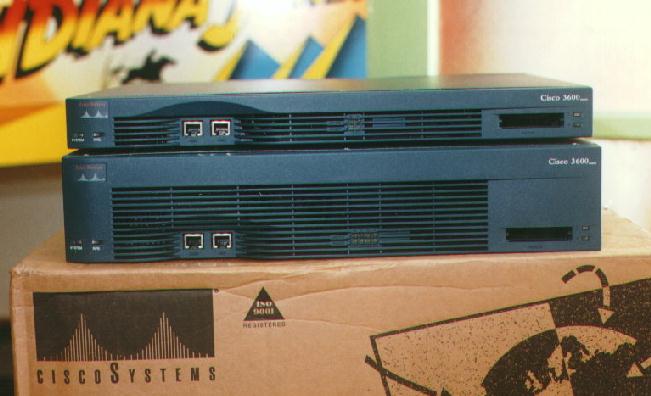 This image shows two of the new Cisco 3600 series routers that will be connecting new switched wideband DDS circuits at KCCS and Wiakato Univeristy. Just unpacked (17 May 1997) they will be in service by the end of the month.

Page owner: <dgd@kcbbs.gen.nz&gt

Last modified: 19 May 1997.